BJP MLAs have announced to give 1-1 lakh aid to the Corona Fund. When Congress MLAs announced 10-10 lakhs, Jignesh Mevani of the Independent stopped speaking of all this and spent Rs. The Rs 1.5 crore grant has been allotted to Corona virus and it has also closed its Gandhinagar building for Banaskantha police staff.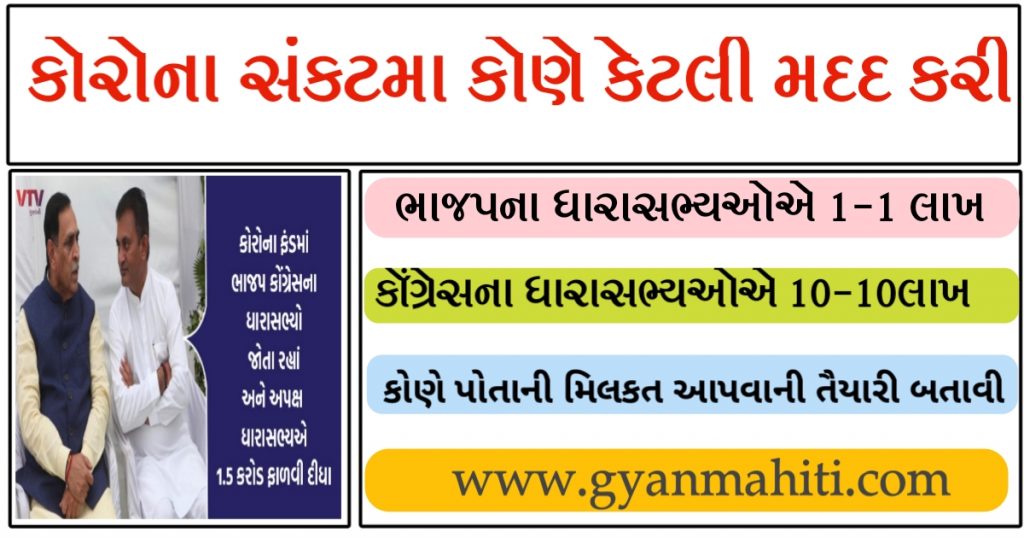 MLA Jignesh Mawani allotted to Grant Corona
Allotment of Rs 1.5 crore grant to Corona
Offered a building for Banaskantha police staff
BJP MLAs give only 1-1 lakh assistance
BJP lawmakers have announced only Rs 1-1 lakh assistance. The leaders, including Jeetu Vaghani, announced the assistance and Congress was openly announcing 10-10 lakh aid for the corona against the aid they were supposed to receive from the salaries.
But keeping this in your side, Independent legislator Jignesh Mevani has shown a commitment to use all his property to avoid corona and Rs. 1.5 crore grant.
Village volunteers are also donating
Corona virus remains unchanged across the country. Then Sabarkantha, Gujarat Village Sevak Mandal has paid a day's salary in CM Relief Fund. The state's 21 village volunteers have helped a total of 2 lakhs.
Teachers' initiative to donate to CM Relief Fund in the wake of Corona epidemic
More than 925 teachers from Thassara taluka will pay one day salary. Donations from teachers amounting to over 15 lakhs. A letter has been donated by Thaasra Taluka Primary Teachers Association.