Vegetables delivered home via door-to-door rickshaw by AMC amid lockdown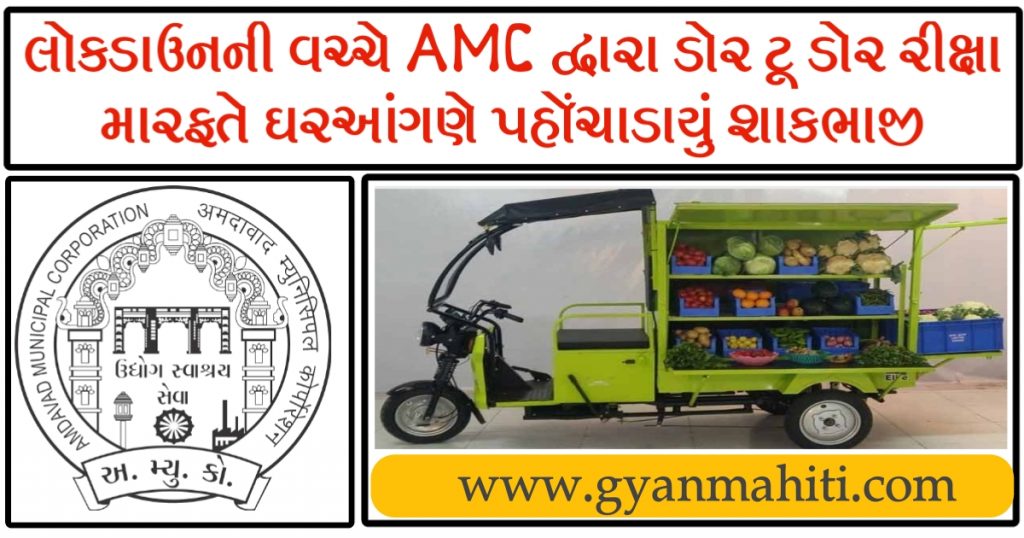 After 21 days of lockdown by Prime Minister Narendra Modi, people are moving out of the house carrying the necessities of life. The municipal corporation has begun to bring people home, so that people do not scramble for vegetables. The corporation has set up 48 rickshaws for 48 wards.
Vegetables delivered by door to door rickshaw by AMC
Vegetables will also be provided to the poor workers
Vegetables delivered to the Door to Door Vehicle
During the lockdown in the state, a plan has been started to deliver homemade vegetables to the people in the city. However, to get these vegetables, one has to fill out a form issued by the corporation. How many families are the name, address of the society in the form released by AMC.
In the form of corporation, the number of persons per household and the name of a single person of the society should be given. However, an authorized person of the Society shall be appointed by the Corporation.
In the vehicle of the corporation, this authorized person along with the team will have to pay Rs. The corporation will also arrange for the harvesting of vegetables.
Amidst the lockdown situation in Ahmedabad, there are now reports of relief. If you live in Ahmedabad, AMC will deliver vegetables at home. In which vegetables are being delivered to the society through rickshaw. The poor and the workers are also being treated as vegetables. Vegetables are being sold at the Door to Door Vehicle.