United way Garba: United way Garba: Navratri in Baroda: Navratri is just a few days away. There is a lot of enthusiasm among the people. People go to different places with passes or tickets and also go to see the ancient garbi of the neighborhood and play. Then the world famous Garba at Vadodara is United Way Garba in which 40 to 50 thousand people play garba simultaneously. It is another joy to watch. But do you know how this United Way Garba started. Here is the information about it.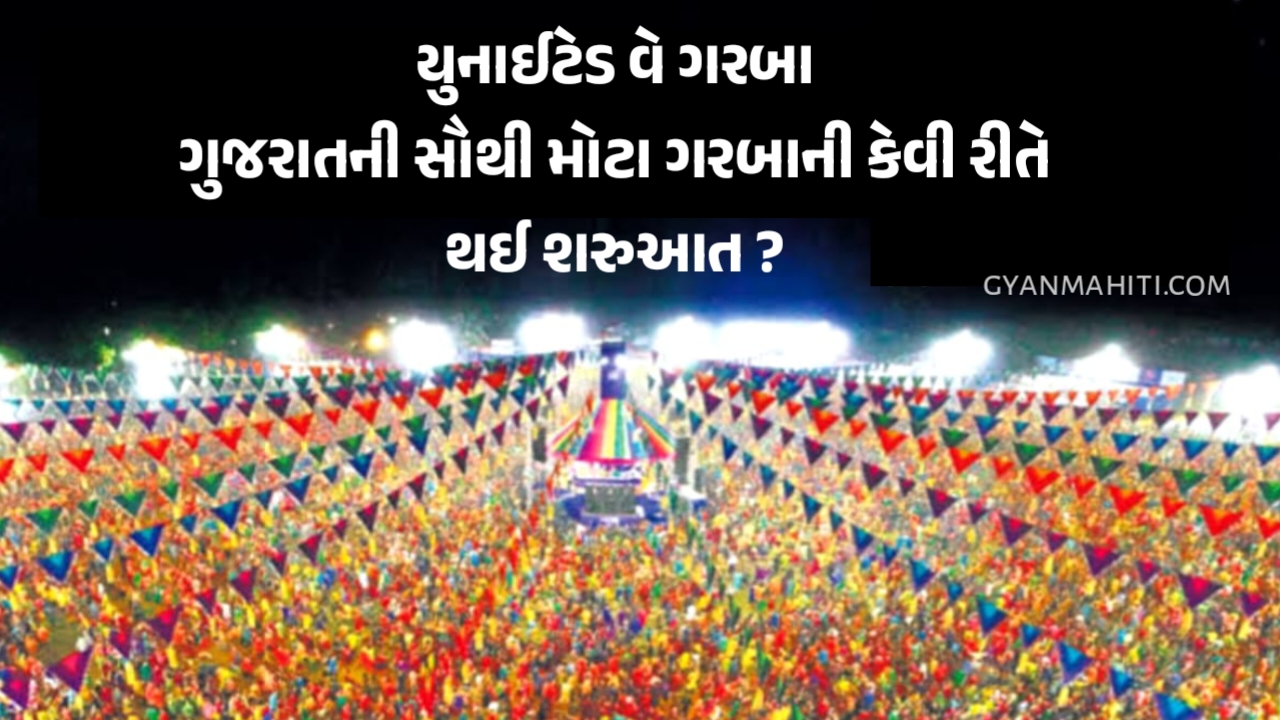 United Way Garba
No garba lover in Gujarat can miss the United Way Garba. Because it is a famous place for playing Garba in melodious music and sweet voice of Atul Purohit Dada. Atulbhai Purohit is world famous. It is an evergreen classic garba legend. And it is a matter of pride for Gujarat. The United Way of Baroda Garba is a grand venue. Not only Gujaratis but people from abroad come here to watch and play garba. The United Way is named in the Limca Book of Records as the world's largest garba ground. Every year write people from all over the world come here. United Way Garba is scheduled to be organized on 36 this year.
Registered under Bombay Public Trust
United Way of Baroda Bombay is registered under Public Trust Act 1998 and FCRA. For 30 years or more, United Way of Baroda has been helping communities, local NGOs, and the government to help improve the quality of life of the people living in and around Gujarat. United Way of Baroda is a local United Way established in 1986 by the Baroda Citizens Council in collaboration with United Way International and UNICEF. Nilaben Desai, the oldest member of the United Way Garba, said that the Garba started in the 80s. United Way was brought from America by Indulal Patel. and was started for social service and its upliftment.
Organizing a garba for the first time
This garba was organized for the first time in the Vadodara City Racecourse grounds where the Income Tax Building is now located with the cooperation of all. After that a street garba was held in Haripath society. In 1988, a garba was organized at Shiva Mahal. Where Dr. Kalahans Patel and Samaben supported in singing garba. After 4 to 5 years of that, Atulbhai Purohit joined in 1994. After that two or three other places were also changed. And like last year, United Way Garba has been organized at Kalali's Mmptel Farm this year too. When it started, people were going to be invited from house to house. But now this year 35,000 people will play and 1500 people will participate as spectators.
Ticket money can be refunded.
Initially it was organized free of charge for sportsmen to play garba. But the tickets have been kept by increasing social functions and donations along with the goods. Also there is a facility for girls that they can get ticket money after playing garba. or can donate.
Opening and today's ticket prices
Initially ticket prices were kept at Rs 500 in United Way Garba. But this year Rs 4923 has been fixed for boys and Rs 1383 for girls. When he started Garba, he did not know that such a big event would happen. And now people from countries like America, England, Canada are lovers of this United Way Garba. And they also come to Vadodara to play Garba during Navratri.