Land Calculator: Find Area Easily, an innovative tool designed to easily calculate land area, distance and perimeter on maps or images. With its intuitive interface, this remarkable calculator simplifies the measurement process. Additionally, it has a specially curated built-in unit converter to accurately measure areas and distances in various Indian land units.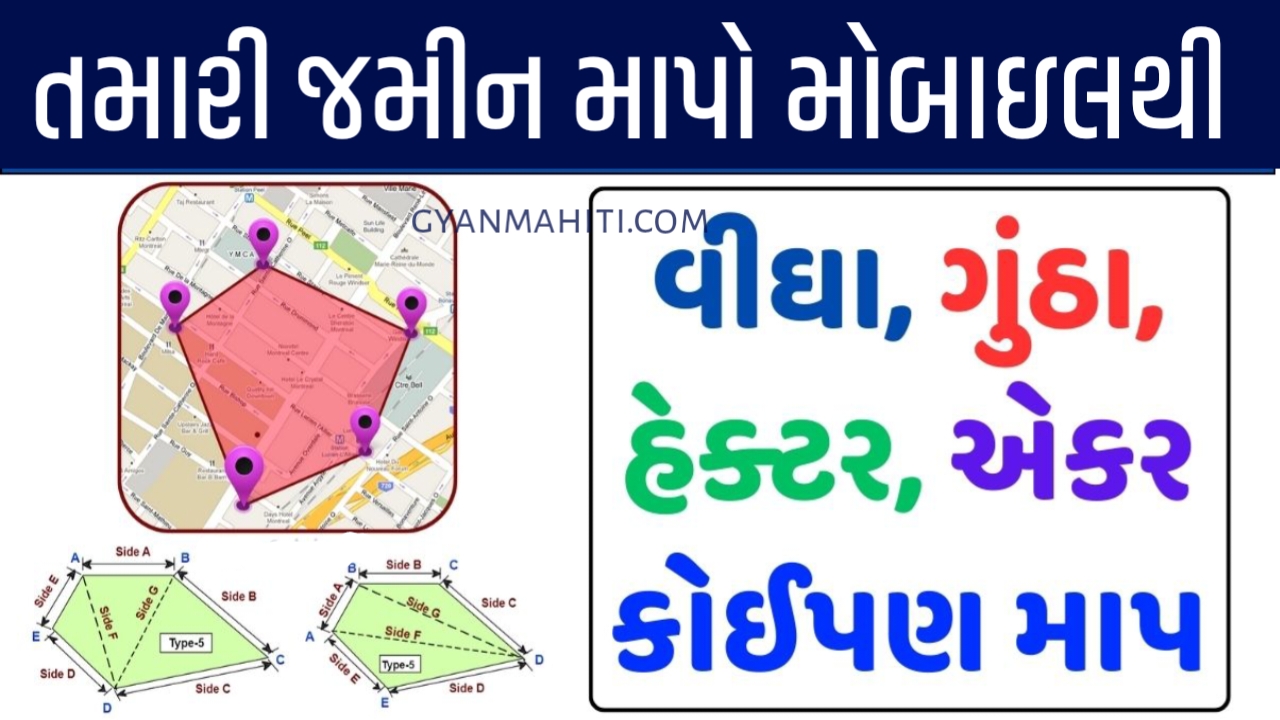 Discover the easiest tool when it comes to measuring the size and distance of land areas on GPS maps and photos.
Land area measurement application for maps
Experience the wonders of Effortless Area, a groundbreaking solution that effortlessly determines the area, distance and perimeter of land displayed on maps or images. By seamlessly streamlining the measurement process with its user-friendly interface, this exceptional calculator revolutionizes the process. Not only that, it includes a carefully designed built-in unit converter to ensure flawless accuracy while measuring areas and distances in various Indian land units.
Using Maps [ Using Maps ]
Easily find the location of your property or plot or indicate your current coordinates and determine the size or distance of a specific area by setting its limits.
Finding an area on a map does not require any prior measurement.
Importing Photo [Importing Photo]
Images representing land, fields or any varied structure with irregular polygonal shapes can easily be included. After that, one can easily overlay the imported image and scale it accordingly. The first line spacing serves as an important element in establishing the scale ratio for the image.
If you have a distance measurement of your land boundaries, whether obtained by yourself or a government accountant, known as a patwari, and you need to calculate the corresponding area, this feature serves your purpose.
By creating a basic outline and specifying exact measurements at each boundary, one can instantly obtain real-time calculations of the area.
The defined area can be easily converted to any desired unit of measurement. This versatile unit converter covers a wide range of imperial units, metric units as well as major Indian units used specifically for land records in various states.
Awesome Features [Awesome Features]
Coordinate and spherical geometry ensure absolute accuracy in calculating areas guaranteeing 100% accuracy rate.
A map shows the exact distance from one point to another for each line drawn.
Manual distances
It is possible to input land boundary measurements manually. By tapping on the distance label corresponding to any line, you can manually modify its length. This feature is currently only accessible when measuring on photos.
Multiple Layers
Store and retrieve calculated measurements.
Area link option enables you to distribute your server location link. Once a user has a link, they gain access to both the View and Update fields through the link.
The map can be zoomed and scrolled indefinitely using basic gestures.
Easy tools
Modify, refresh, delete map locations.
Adding new points requires just one touch.
Click on a point to select it, then easily modify its position by dragging and dropping the selected point.
Double click on a specific row to insert a refresh point at the exact same location.
Every important piece of data will be displayed with utmost perfection.
Important Links