Khedut Sahay Form Download In PDF File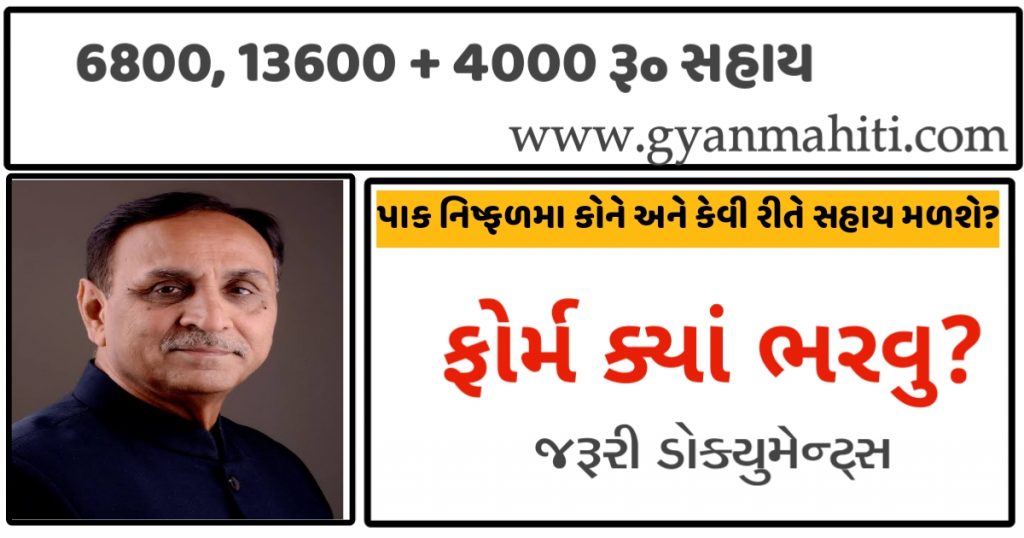 Khedut Sahay Form Download In PDF File
Gujarat Ma Kheduto Mate Sahay Jaher Karai : In the wake of heavy rains in Gujarat this year, most of the farmers of the state have been harmed by the crop. In which Deputy Chief Minister Nitin Patel increased the package of 700 crore and announced a package of 3795 crore.
The Roopani government has announced the importance for farmers of Gujarat who are suffering from deficient rainfall. Assistance to farmers who have been harmed by the rains has been increased. Nitin Patel announced at a press conference that the farmers who were harmed and who were not, were also covered in assistance.
A relief package of Rs 3,795 crore has been announced by the Government of Gujarat for 56.36 lakh farmers in Gujarat. 17,10,000 farmers of 5,814 villages of 81 talukas will be provided Rs.4,000 per account. Farmers will be paid Rs 6,800 per hectare in 9,416 villages of 125 talukas where there is more than one inch of rainfall. Apart from this, where there is no rainfall, Rs 4,000 will be paid per account. The Gujarat government will deposit the farmers to the rupee account through RTGS.
Required Documents For Sahay:
7/12 and 8-A  Utaro Nakal
Adhar Card Xerox
Bank Passbook Xerox