Gadar 2 Booking: Advance Booking of Gadar 2: Sunny Deol and Ameesha Patel's Gadar 2 is slated to release on August 11. Fans are eagerly waiting for this film. Gadar 2 released hit songs like Udja Kale Kava and Mai Nikla Gaddi Le Ke which have been watched by millions of fans so far. Now the advance booking of this film has broken all the records. You can also book your tickets in advance in this way.
Advance booking for Sunny Deol's film Ghadar 2 has started

Advance booking has not been started in PVR and INOX yet.

Akshay Kumar's OMG 2 will release alongside Sunny Deol's Ghadar 2.
Gadar 2 advance booking: In the first part of Gadar, Tara Singh, who went to bring back his love Sakina from Pakistan, after 22 years, in Gadar 2 goes to win back his son from the neighboring country. Ghadar-2 is the sequel to the 2001 blockbuster film Ghadar: Ek Prem Katha. One of the most awaited sequels of Hindi cinema this year. Ghadar 2 is slated to hit the theaters on August 11. For which advance booking has started. If you are also planning to watch Ghadar 2, online ticket booking should be done early. Otherwise, you may also have to wait after seeing the boards of Housefull.
Ghadar 2 is breaking all the records in advance booking.
View this post on Instagram
Advance booking has been started for Sunny Deol's film Ghadar 2. The film's hero Sunny Deol announced it on Instagram and wrote, "Huge! , Bang! Love this scene too and you too for it. Book your tickets now….#Gadar2 is coming. Cinemas are set on fire on the big screen this Independence Day Gadar-2! In theaters from August 11" the multiplex series for Ghadar 2 has come on board in a big way. As of Wednesday, July 2 at 4 pm, 1985 tickets have gone up on the MovieMax chain for the opening day of Ghadar 2. Another number is also doing advance booking, as the film has sold 2500 tickets on its opening day.
Advance booking has not started in PVR and INOX
PVR and Inox have not opened their counters for advance booking of Ghadar 2 till now due to the showcase disputes. Cinepolis has tickets for sale and even this national chain is showing good signs. Fans are seeing a lot of craze about Ghadar 2. It remains to be seen what kind of craze the fans will have in the coming days. Gadar-2 looks set to break all records in earnings.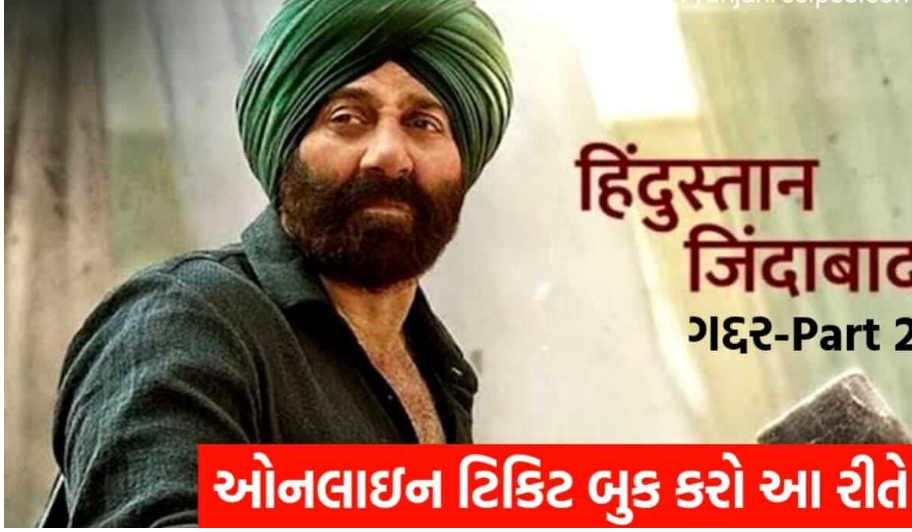 Important link