Cycle Sahay Yojana: Know about the Cycle Sahay Yojana introduced by the Gujarat government, which provides Rs. 1500 as financial assistance. Find the eligibility criteria, application process and other essential details.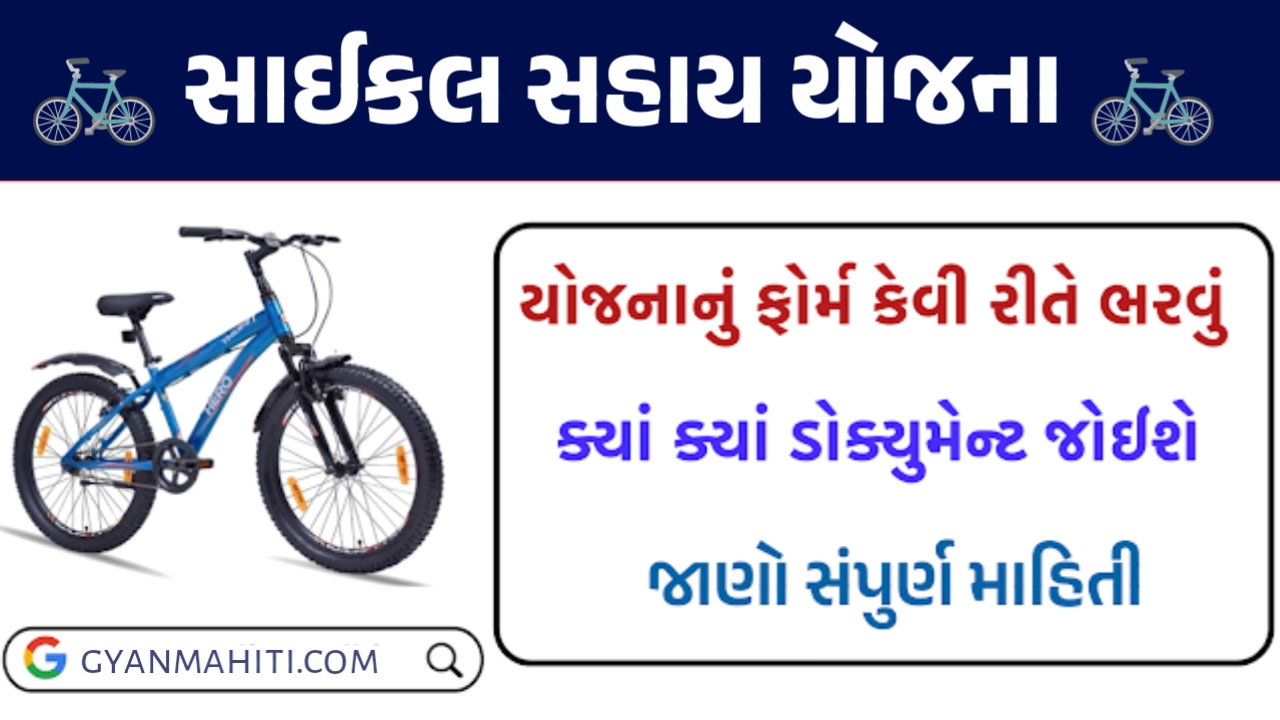 In an effort to support the working population of Gujarat, Gujarat Shramyogi Kalyan Board has introduced Cycle Sahai Yojana. The objective of this scheme is to provide financial assistance to economically weaker persons, so that they are able to purchase bicycles. If you are a laborer residing in Gujarat and want to avail the benefit of Cycle Sahai Yojana, it is necessary to apply online and fulfill the mentioned requirements. Let's study the details of this scheme and understand how it can help you secure a bicycle for your daily commute.
Cycle Sahay Yojana
Purpose of Cycle Assistance Scheme
Cycle Sahay Yojana has been implemented with the aim of facilitating the working class to commute to their workplaces.
Cycle Sahay Yojana: Financial assistance for purchase of cycle
Cycle Sahay Yojana introduces "Cycle Subsidy Scheme" for laborers to facilitate income transfer to their workplaces. Under this initiative, the Gujarat government promises to contribute Rs 1500 towards the purchase of a bicycle. This financial assistance of Rs 1500 specifically targets the labor class, which is in line with the state government's vision of promoting self-reliance among labourers. Gujarat Chief Minister has also encouraged the workers to persevere in their diligent efforts.
Document List for Cycle Assistance Scheme
To avail the benefits of Cycle Sahay Yojana, you need to provide the following supporting documents while purchasing the cycle:
Identity card issued by your employing company.
Bicycle purchase bill.
Photocopy of your Shram Yogi Aadhaar Card.
Bank passbook or canceled check of the beneficiary.
Labor Welfare Fund Payment Receipt issued by the Company Office in the previous year.
Conditions for availing cycle assistance
To be eligible for Cycle Sahay Yojana, certain conditions must be fulfilled:
The applicant should be employed for at least one year with regular deposits of Labor Welfare Fund in the office.
A valid bicycle purchase bill must be available.
The application has to be submitted to the concerned office within six months of purchasing the cycle.
Assistance is applicable for newly purchased bicycles only.
An assistance of Rs 1500 will be given for buying a bicycle.
This assistance can be availed once during the employment period.
The final decision regarding assistance rests solely with the Welfare Commissioner, Justice Sector, Ahmedabad.
Amount of assistance provided under Cycle Assistance Scheme
Under Cycle Sahay Yojana, eligible individuals are entitled to financial assistance of Rs 1500.
In conclusion, Cycle Sahay Yojana serves as a valuable initiative by the Government of Gujarat to provide financial assistance to working persons to purchase bicycles. By availing this scheme, laborers can improve their daily commuting experience and contribute to a greener environment. Make sure you meet the required criteria and complete the application process within the stipulated time frame to avail the maximum benefits of this beneficial scheme.