Best of Luck To all from the Gyan Mahiti Team for all the examiners who have taken the Binsachivalay exam today. 
We Will Pray To God. You Will Be Success.
  લહેરો સે ડર કર નૌકા પાર નહિં હોતી, કોશિશ કરને વાલો કી કભી હાર નહિ હોતી……!!!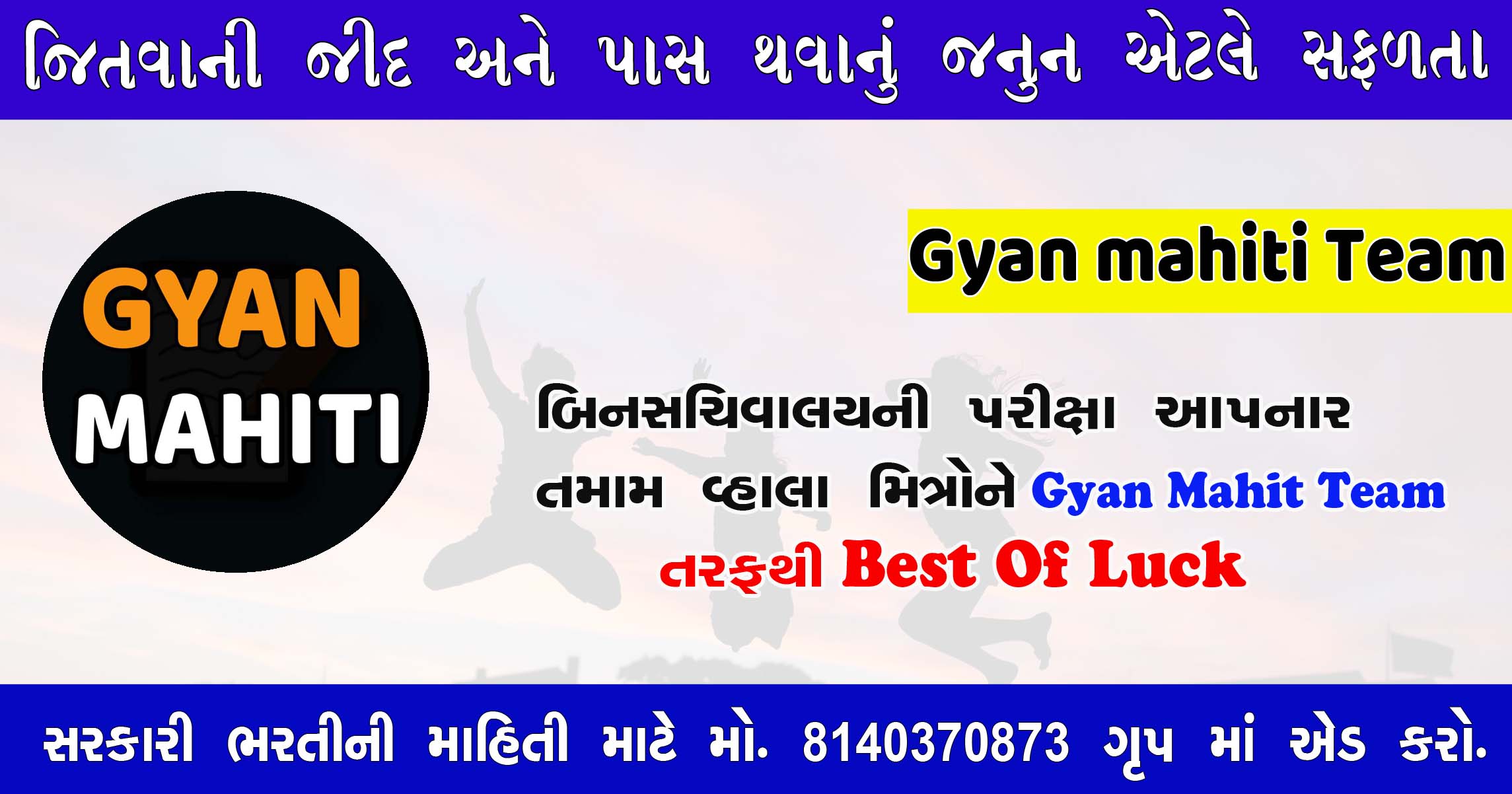 If You like This Post, follow us on Facebook, Instagram, Twitter, Telegram.