In this post, we are going to talk about artists who have become famous overnight with their different arts and skills in the internet world, which is nowhere to be found in social media today.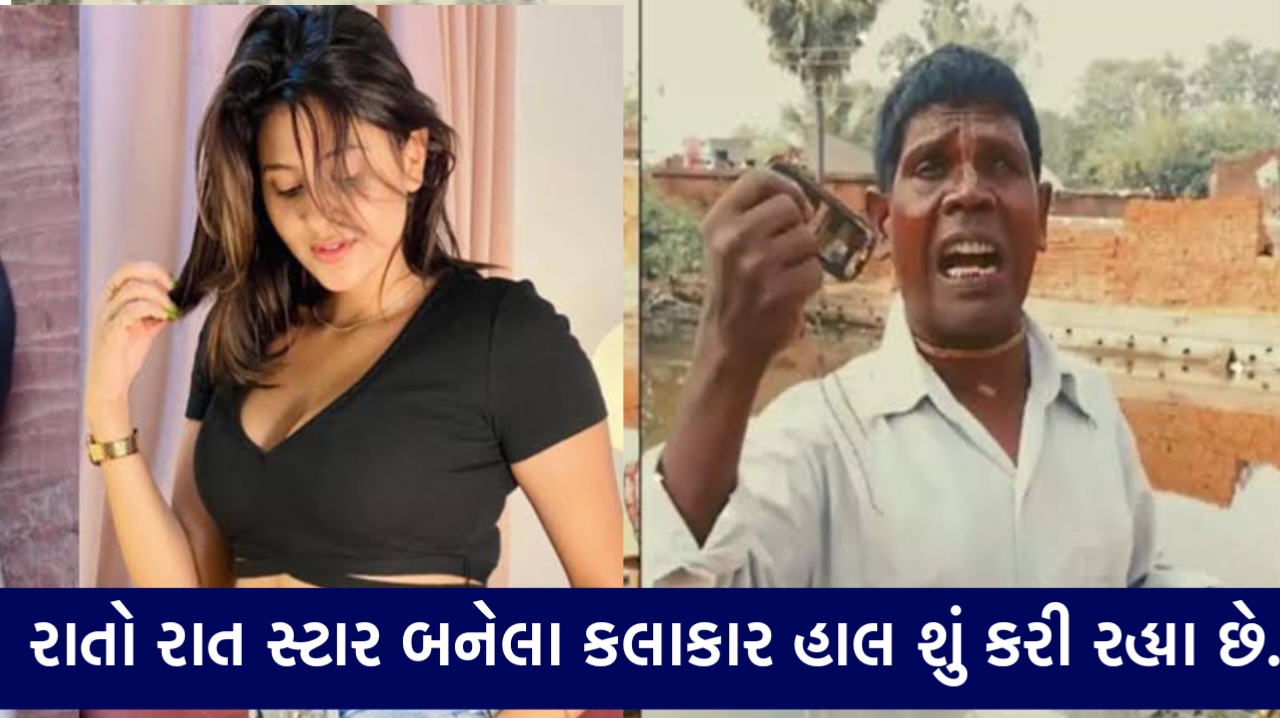 YouTube, Instagram reels, or Tiktok, shorts video made people so addicted to reels that today people are seen making reels in every street. So many reel makers have become overnight stars on the internet. Many stars are still hits today while some celebrities are far from the limelight. Some got fame, some couldn't handle the fame. Know about those sensational social media stars who were hits once, but today no one is even willing to discuss them.
This is number one in the list. Priya Prakash Warrior
1) Priya Prakash Warrior
Almost everyone must have heard this name. And if not, then Priya Prakash's smile must be remembered. 8-9 years ago, when Tiktok or Instagram Reels had not started, Priya Prakash made a splash on the entire internet. Priya Prakash Warrier, who suddenly went viral in 2019, was once in the news. The world was crazy behind his smile and wink.
A 10-second clip of a song from the film Oru Udara Love made Priya an internet sensation. So many funny reels were also made with this reel. After going viral, Priya got several film projects. But they could not make their own identity. Currently, he appears in South films. But even in that he could not achieve a special place.
Mandal of Ra
Raan Mandal, who shot to fame overnight singing Lata Mangeshkar's song "Ik Pyaarka Nag Main Hai" at a railway station in 2019, is one of the stars who couldn't digest success, and is living a different life today. Someone uploads a video of Ranu Mondal singing on social media and then people do the rest.
After becoming famous, Rannu Mandal was given a platform by Himesh Reshammiya. And sang his Teri Meri Teri Meri song which became very popular and now more than 18 crore people have listened to this song on YouTube.
But then Ranu Mandal was haunted by the specter of arrogance. And today no one takes Rannu Mandal seriously. The extent happened when a media reporter went to his house and saw him making tea on a candle. That is why it has been said that success and money come only to those who can digest it.
Sahadev of Bachpan Ka Pyaar fame
This little star who became famous by singing love song became viral overnight. There was a time when only this song could be heard on Instagram YouTube and Tik Tok.
This song, put just for fun and humor, made Sahadev an overnight star. At least the emperor gave Sahadeva a chance to sing with him. More than 48 crore people have watched Ageet with Badshah on YouTube.
Viral Boy Sahadev couldn't do much after singing Baspan Ka Pyaar song. They keep posting reel videos on Insta. Now his lifestyle has changed a lot but he is not as famous as before.
Bhuvan Bandyakar
Bhuvan Bandyakar, who made a living by selling groundnuts on the streets of West Bengal to support his household, became so famous that his song Bachpan Ka Pyaar broke all language barriers for the entire world. His style of selling peanuts was different.
He became famous by singing this song and also gave success to many artists like Anjali Arora. Then his song was recorded and published, but later when he spoke to the media, it was found that he received only a small amount of money from this song and since then his life is passing in the circle of copyright.
Anjali Arora
Anjali Arora became famous overnight by humming the song sung by Kacha Badam fame Bhuvan Bandyakar. Millions of people liked her video on Instagram. After which she was also seen in Kangana Ranaut's show Lockup. Now he has many followers on Instagram. And he keeps in touch with his fans and always updates.
Mera Dil Ye Pukare Aaja Fame Ayesha
Wearing a simple and sober opening dress, Ayesha who performed thumka at the wedding on the song Mera Dil Ye Pukar Aaja had no idea that she would become an overnight internet sensation from the hook up steps on which she performed the thumka.
This song became so viral that even big celebrities used to dance on Ayesha's hookup steps. But many real celebs who became famous from a rils have come back to earth. Ayesha is one of them. Ayesha made many real rila after this song but after that not a single video of her went viral.
Readers, these were the stars who became famous overnight. Whose reels did you like the most? Please tell in the comment box.