Anand Mahindra will pay his full salary to help with the initiative corona crisis, while Anil Agarwal will give 100 crore.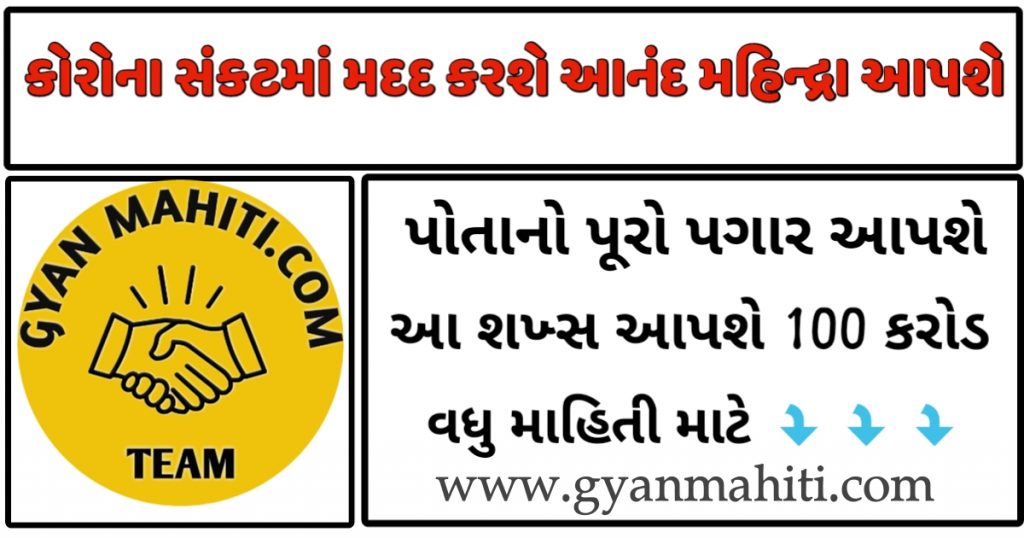 Mahindra Group will create ventilators In another tweet, he told us that in the Mahindra Group we have all started working on how to build ventilators to tackle this threat.  We are offering our Resort for Temporary Facilities in Mahindra Holidays.  Our project team is ready to help the Government and the Army for the facilities in this resort.
They have also announced that we will recoup the losses suffered by small businesses and self-employed people due to the corona virus.  We are raising funds for this through the Mahindra Foundation.
Anand Mahindra will pay his full salary
Anand Mahindra also announced that he would provide 100 per cent of his salary for the fund.  In addition, over the next few months, more money will be added to it.
On the other hand, Anil Agarwal, executive chairman of Vedanta Resources Limited, has come forward to help.  Anil Agar tweeted on Sunday and said, "I promise to give 100 crores to cope with this epidemic."  #DeshKiZarooratonKeLiye is a pledge we started and this is a time when our country needs us most.  All of us are dealing with uncertainty and I am particularly concerned about the daily wage dividends.  We will do our best to help.