The working class does not benefit from the relief package.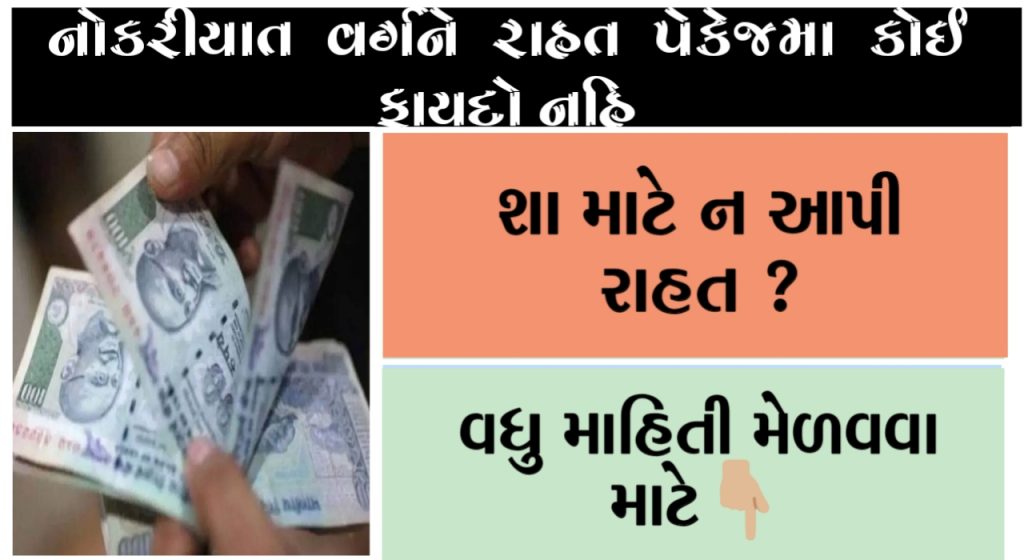 Corona is currently being hailed all over the world. There is not a single area that has escaped this. India's economy is also in trouble due to Corona. Last Tuesday, PM Narendra Modi announced a Rs 20 lakh crore relief package. Since then, Finance Minister Nirmala Sitharaman has been holding regular press conferences to provide information about the relief package. On Wednesday he made a big announcement for taxpayers.
The working class is very confused about this. Now the government is answering all these questions. In fact the government has announced a package to provide relief to the people affected by the Corona era. This has resulted in a 25 per cent reduction in TDS / TCS on insurance policy, rent, commission and purchase of movable property.
The working class feels that this relief will come on the payroll. But the government has made it clear that this benefit is not for the working class. This clearly means that you will have to pay the same tax on your salary as before.
Why not give relief?
Finance Secretary Ajay Bhushan Pandey said that those who take celery get the benefit of 80-C. Therefore, there is no burden of increase on the employees. This is because no relief has been given to the working class.
The CBDT has issued a notification in this regard. The CBDT has made it clear that no cuts will be made in TDS / TCS. This rule will be implemented till March 31, 2021. Cutting TDS / TCS will save an additional Rs 50,000 crore.