Sonia Gandhi wrote a letter to Prime Minister Narendra Modi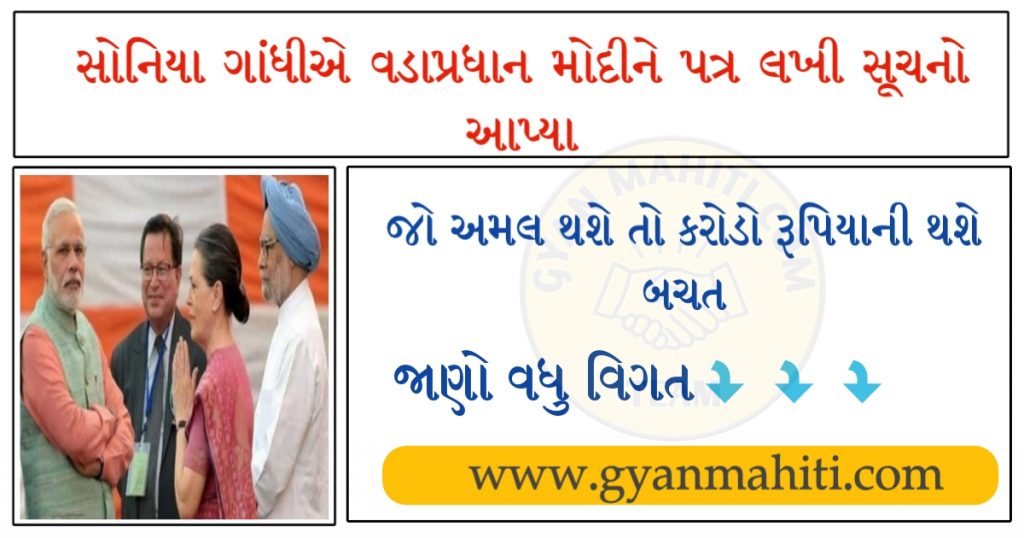 Sonia Gandhi has given some suggestions in her letter to PM Modi in the fight against coronary disease in India.  He has also appealed for implementation.  Sonia Gandhi also endorsed a decision to cut MPs' celebrity by 30 percent.
Advertisements may be blocked for two years
 Sonia Gandhi wrote in the letter that the government should stop advertising for all types of media for two years.  This will save 1250 crore.  Which should be used in the fight against Corona.  20 thousand crores allocated for government construction should be stopped
●The work on the construction of a new parliament building is halted
Instead of building a new parliament building, the existing building can be operated. This amount can be used for medical facilities.  Whatever cuts in the payroll pensions of the MPs, the amount should be given to the workers, farmers and small traders for financial assistance.  393 crore can be saved by stopping foreign travel of ministers and officials of all states
●Funds should be consolidated
Whatever relief funds have come to PM Care, they should be transferred to the PM Relief Cell.  Currently, Rs 3800 crore is invested in PM Relief Fund.  Both funds can be used.
Important link