PM Modi will do this on April 27 before the lockdown is due to end on May 3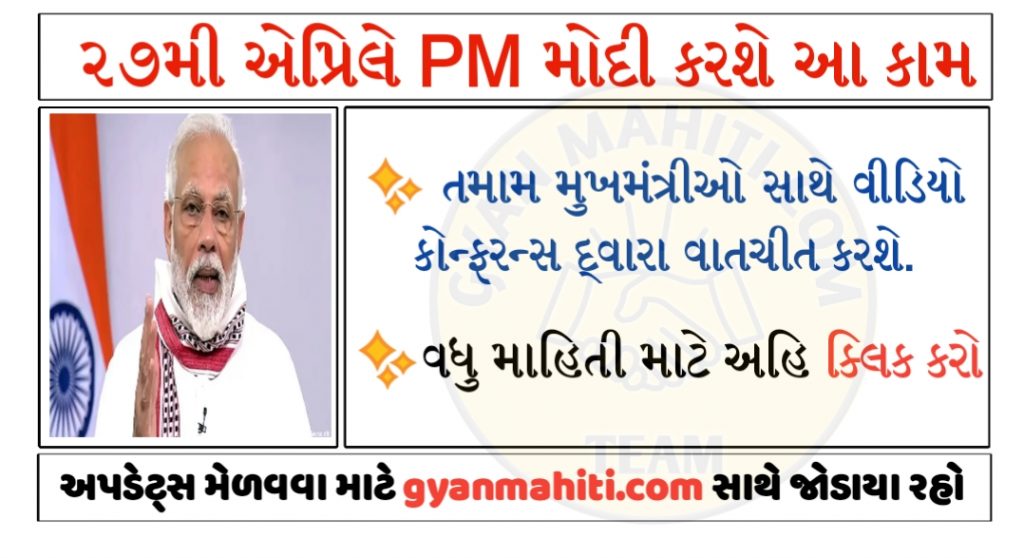 PM Modi will interact with all the ministers on April 27 via video conference.
PM Modi on Wednesday wrote, "Epidemic Rule 2020 declares our commitment to the protection of each and every employee connected to the health service, who are leading the fight against Covid 19. This ensures the safety of our professionals. No compromise can be made with their security.
PM Modi will hold talks with all the chief ministers on April 27 through video conferencing. Corona virus transmission and lockdown will be discussed during this. Earlier, the Prime Minister had declared a lockdown in the country till May 3.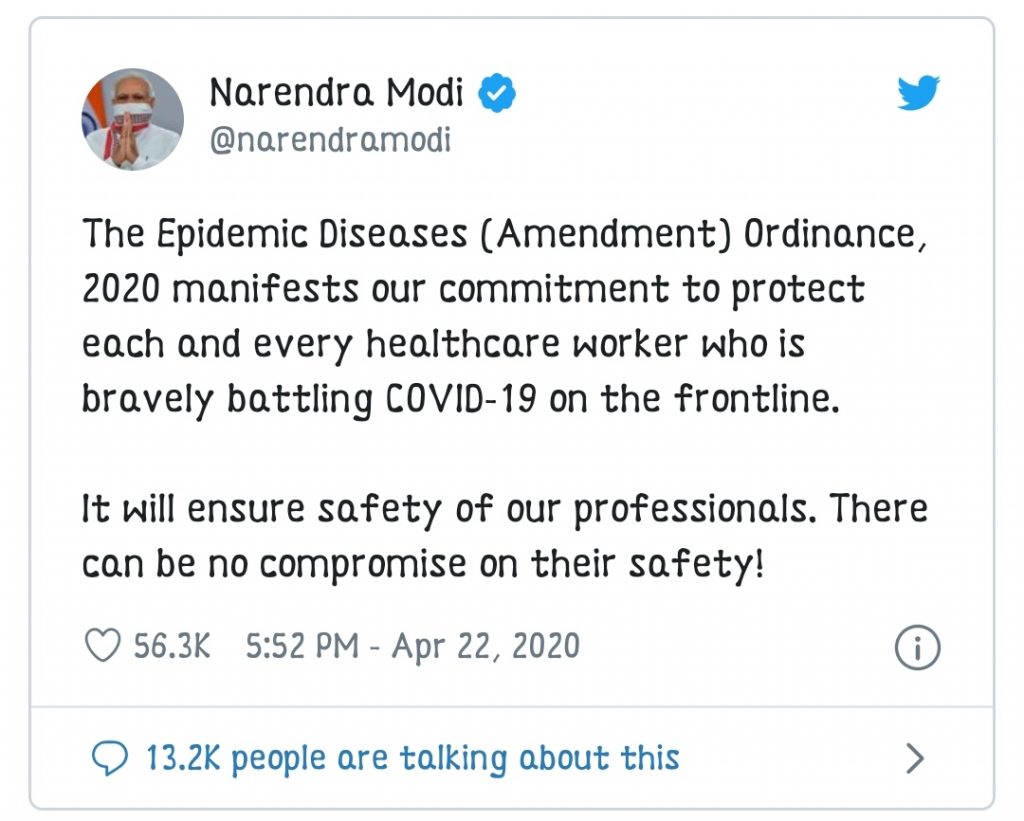 The Union Cabinet approved a directive Wednesday in the wake of attacks on health workers involved in the war against the Corona virus. Violence against them is considered a cognizant and non-bailable offense. Union Minister Prakash Javadekar informed about it. He said that the proposed ordinance also provides for compensation in case of injury to health workers and loss of property. They said that through the proposed ordinance, the Epidemic Act 1897 would be revised.
Union Minister Prakash Javadekar informed that strict punishment and fines would also be imposed on those who attacked health workers. The accused can be punished with a fine ranging from 3 months to 5 years, from 50,000 to 3 lakh.