Free distribution of foodgrains will be done in the month of May as in April in Gujarat, dates announced
Informing about the current status of Corona, CM Secretary Ashwini Kumar said, One lakh families have been provided free foodgrains by the state government in the month of April. Subsequently, under the
Pradhan Mantri Garib Kalyan Yojana
of the Government of India,
NFSA
families were given an additional 3 kg of wheatand 1.5 kg of rice per person from April 25 to 30. Similarly, free foodgrains will also be distributed in May.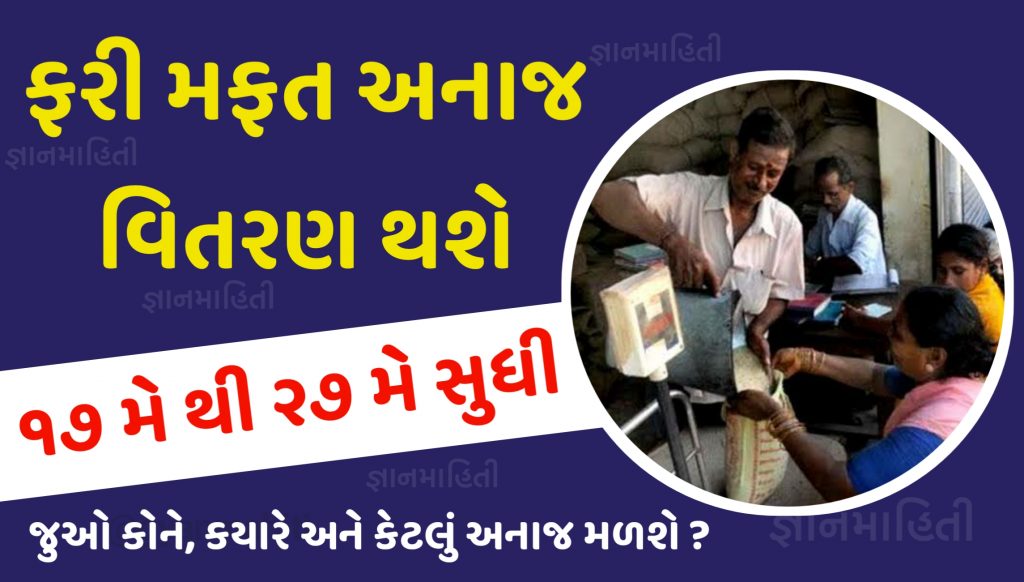 free food grain, free grain food dogs, grain free food bad for dogs, grain free food heart disease, grain free food for cats, grain free food bad for cats
Chief Minister of the state Mr. Vijay Rupani had announced free food grain distribution during April for 60 lakh non NFSA APL-1 card holders in the Cabinet Meeting on 8th April, 2020.
The dates for the same have been decided by the CM. Accordingly, the state government will commence the distribution of free food grains from 13th April,2020 through 17,000 fair price shops approved by the government.
How to Check Gujarat Ration Card List 2020 on www.dcs-dof.gujarat.gov.in ?
First of all Reach to the official Website of DCS DOF Gujarat – https://dcs-dof.gujarat.gov.in/
In the Ration card Section in Left Sidebar open – "Area Wise Ration Card Details – NFSA" Link.
On This Page Choose – "Information of PDS Supply Chain" or "Statistical Data & Contact Information".
Tick Mark on the "Details of Your Ration Card".
Input Bar Coded Ration Card no.
Click on Search Button or Print Button to Take Hard copy of it.
Providing details about the decision of the CM, Secretary to CM Mr. Ashwani Kumar said, " The Chief Minister has clearly suggested to ensure social distancing during food grain distribution amidst the lockdown. A committee at the rural and urban level will be formed to ensure the same. Teacher, talati or gramsevaks, police personnel and a local leader will be a part of this committee. The members will look after the smooth functioning of the distribution in their respective areas, ensure that social distancing is maintained in addition to ensuring that no beneficiary faces any kind of discomfort during the same."
The distribution will start from 13th April, 2020 to 17th April,2020. The administration has decided to divide the people based on the last digit of their ration card.
All the card holders with the last digit as 1 and 2 will avail the grains on 13th April, 2020. Card holders with the last digit as 3 and 4 on 14th April,2020; card holders with last digit as 5 and 6 on 15th April,2020; card holders with last digit as 7 and 8 on 16th April,2020 and card holders with last digit as 9 and 0 on 17th April,2020.
The sorting has been done in order to ensure a smooth flow and avoid overcrowding. The government has also decided to continue the distribution on 18th April , 2020 for all those beneficiaries who are unable to avail the grains as the per aforesaid slots due to unavoidable circumstances.
The Secretary also said that the CM had directed small and large factory owners to provide timely wages to the labourers and not fire them during lockdown. Adding to this, he said, " Around 20214 small  and large units have paid ₹ 1264 crores as wages to around 7 lakh 38 thousand labourers.
34 Dhanvantari Raths are operational in Gujarat to provide medical services to the labourers in case of illness. Around 46 thousand labourers have undergone health check ups through this.
Providing details of the essential items available in the state, Mr.Ashwani Kumar said, " 46.76 lakh litres of milk has been distributed in the state. 90164 quintals of vegetables are available in Gujarat which includes 24,792 quintals of potatoes, 16,979 quintals of onions, 7657 quintals of tomatoes and 40,734 quintals of green leafy vegetables. 12,410 quintals of fruits are available which includes 379 quintals of apples, 1246 quintals of bananas and 10,785 quintals of other fruits.
Around 80 lakh 69 thousand 263 food packets have been distributed to the aged, and helpless living alone and the needy ones in small and big cities.
Giving information about the distribution of foodgrains, Ashwini Kumar said that wheat, rice, pulses, sugar and salt with NFSA card will also be distributed free of cost in May. Will be provided with. The entire distribution of foodgrains will have to be completed between 17th and 27th May for which the foodgrains will be distributed as per the last figures of the ration card as per the earlier arrangement. This system of distribution of foodgrains will not be applicable in Ahmedabad for special reasons. So a separate date has been fixed for APL-1 cardholders in Ahmedabad. According to which free foodgrains will be distributed in Ahmedabad from 18th to 23rd May.
Date- Last digit of ration card
17 May- 1
18 May- 2
19 May- 3
20 May- 4
21 May- 5
22 May- 6
23 May- 7
24 May- 8
25 May- 9
26 May- 0
27 May- for special reasons The family left behind
The above system of distribution of foodgrains will not be applicable in Ahmedabad for special reasons. So a separate date has been fixed for
APL-1
cardholders in Ahmedabad city. According to which free foodgrains will be distributed in Ahmedabad from 18th to 23rd May. Ashwini Kumar clarified that this arrangement will be applicable only in Ahmedabad city. The date of distribution of foodgrains for NFSA cardholders in Ahmedabad will be announced later.
Date- Last digit of ration card
18 May- 1 or 2
19 May- 3 or 4
20 May- 5 or 6
21 May- 7 or 8
22 May- 9 or 0
23 May- Remaining family
How to check Gujarat Ration Card Beneficiary List?
Citizens in the state of Gujarat can check ration card beneficiary list online. Those who are wondering how they can download their ration card can follow the instructions shared below.
Step 1- Visit the given link- https://dcs-dof.gujarat.gov.in/live-info-eng.htm
Step 2- Select the respective year and month and click on "GO" button.
Step 3- District/Taluka-wise Beneficiary Data list for the types of ration card and beneficiaries will appear.
Step 4- For more details, click on respective region.
Step 5- Detail of ration card beneficiaries for that selected region will appear. Click on the respective region.
 Step 6- Now, the area-wise list of ration cards for the selected region will display.
Step 7- Click on the total no. of ration cards and the names and other details of the all the ration card holders under the selected area will appear.
Step 8 – Click on the respected ration card no.
Step 9- The details of all the members of the selected ration card will display on the screen.
They too have decided to give 5 kg wheat, 2 kg rice, 2 kg pulses and 5 kg sugar in the coming days. These are the cases that do not fall under the National Food Security Scheme, but the assistance provided to them today is only a matter of state education. The Chief Minister said that this decision has been taken by Gujarat Government. In the coming days, these families will be given fixed cereal grains and sugar, whose health will now be known.
Know Your Entitlement/ તમને મળવાપાત્ર જથ્થો જાણો
Check How many Food Gain:  Click Here
Other service:  Click here