May 07 free grain distribution again
Gujarat government has deposited Rs 1000 ration card. APL 1 your Ration Card 1000 rs  BPL 1000 Rs. | Gujarat Government has deposited NFSA Ration Card of 1000 rupees. APL 1 Ration Card 1000 rs aan | BPL 1000 Rs.
Gujarat: APL-1 Ration Card holders Rs 1000. NFSA Ration Card 1000 Rupees Gujarat Government. Transfer of 1000 rupees in lockdown in Gujarat NFSA Ration Card.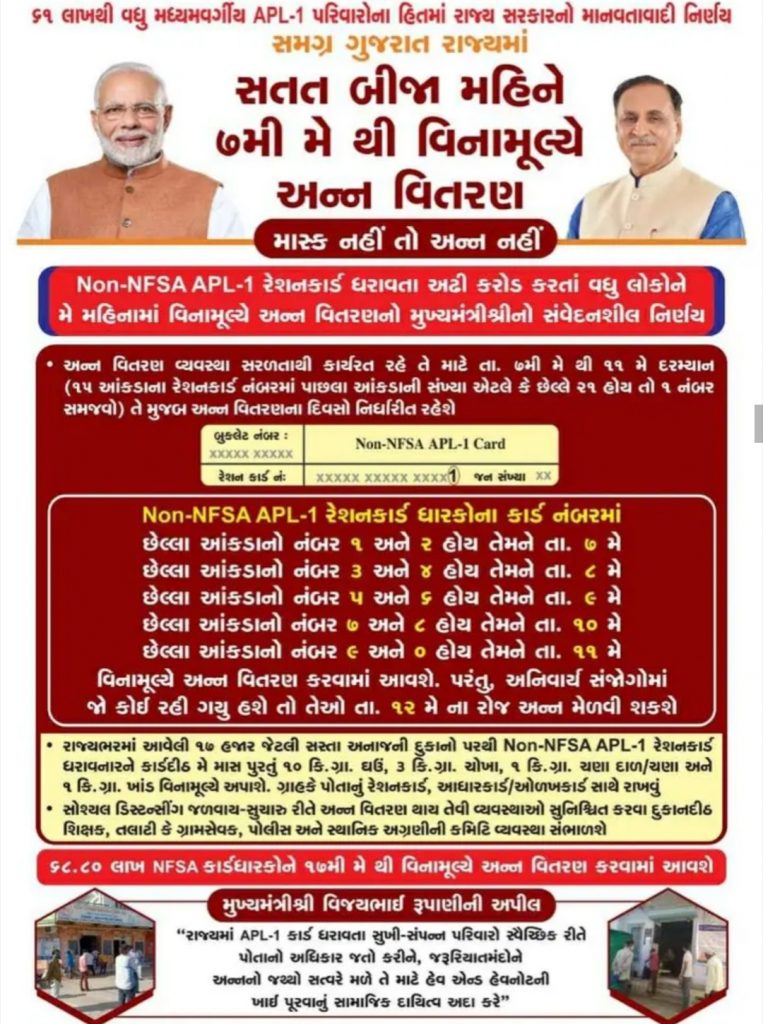 Here you can check – List of Fair Price Shops, Ration Card Holders (Shop Wise), Retailers / Hawker Wise Ration Card Holders, Agency Wise List of LPG Connection Holders, PNG Coination Holders, Allocation for Fair Price Shop new Quantity Details, List Retailers, FPS Wise Details of Town / Village Committee Member, FPS Transaction, Ration Card Transaction and Area Wise Ration Car E, NFSA List 2020 Details of Gujarat.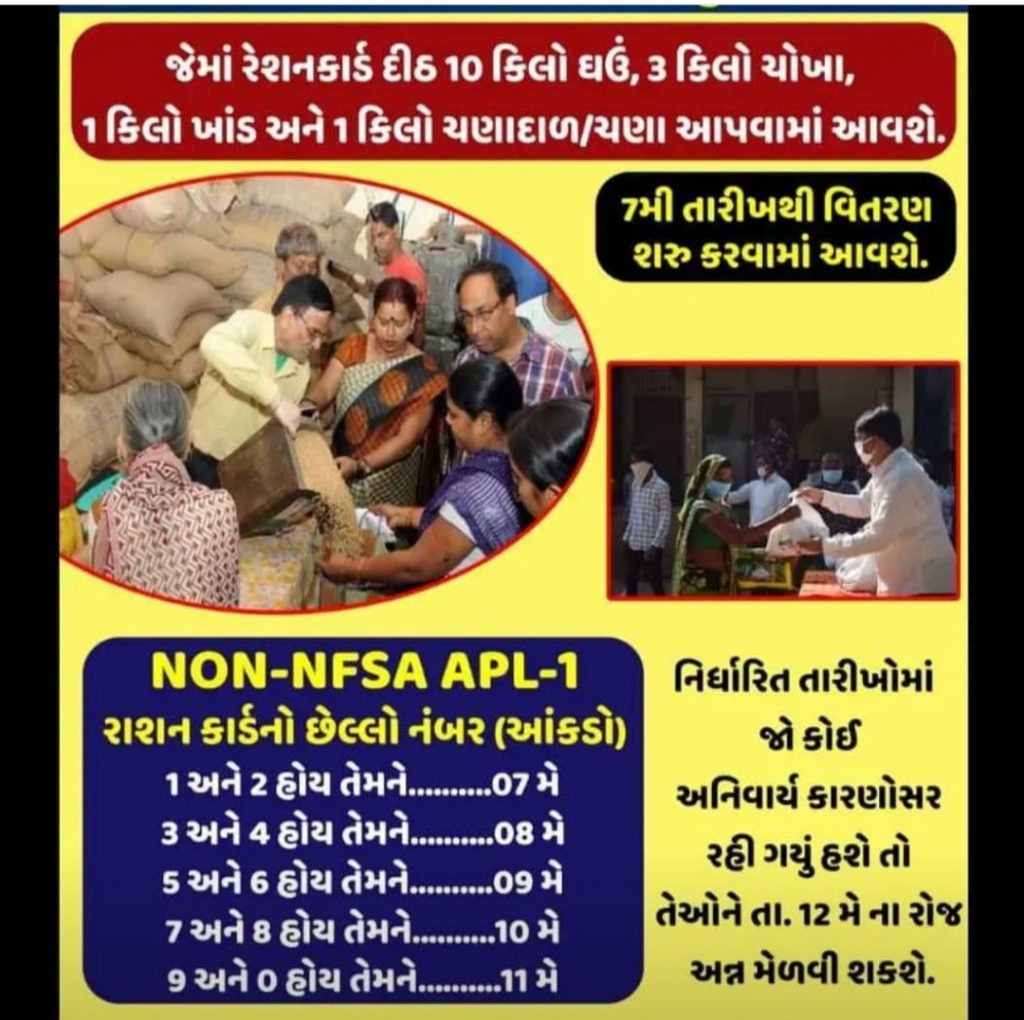 How to check Gujarat Ration Card List 2020 atwww.dcs-dof.gujarat.gov.in?
Firstly access the official website of DCS DOF Gujarat – https://dcs-dof.gujarat.gov.in/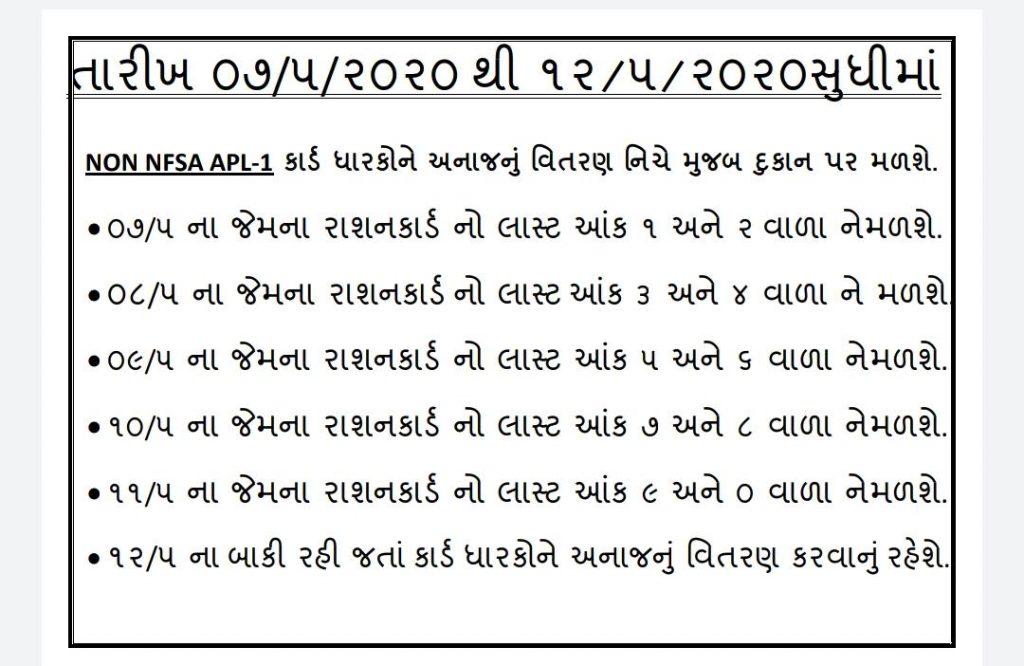 Open in the ration card section in the left sidebar – "Area wise ration card details – NFSA" link.
You will be sent to a new web address – https://dcs-dof.gujarat.gov.in/live-info-eng.htm
On this page select – new "PDS Supply Chain Information" or "Statistical Data and Contact Information".
Tick   mark "Your Ration Card Details".
Input Bar Coded Ration Card no.
Click the search button or the print button to take a hard copy.
Check your name in NFSA Gujarat Ration Card your APL 1 Ration Card, BPL Ration Card and AAY Ration Card.
In case of any help regarding Gujarat Ration Card Contact Zonal Officer or Mamlatdar of your immediate area. You can also add a complaint on this link – http://ipds.gujarat.gov.in/ PGRS / Complaint.aspx.
What is the official website of Gujarat Ration Card List 2020
https://dcs-dof.gujarat.gov.in/
DCS DOF Gujarat Ration Card Toll – Free Number- 1800-233-550