Job Card Full Details 2020.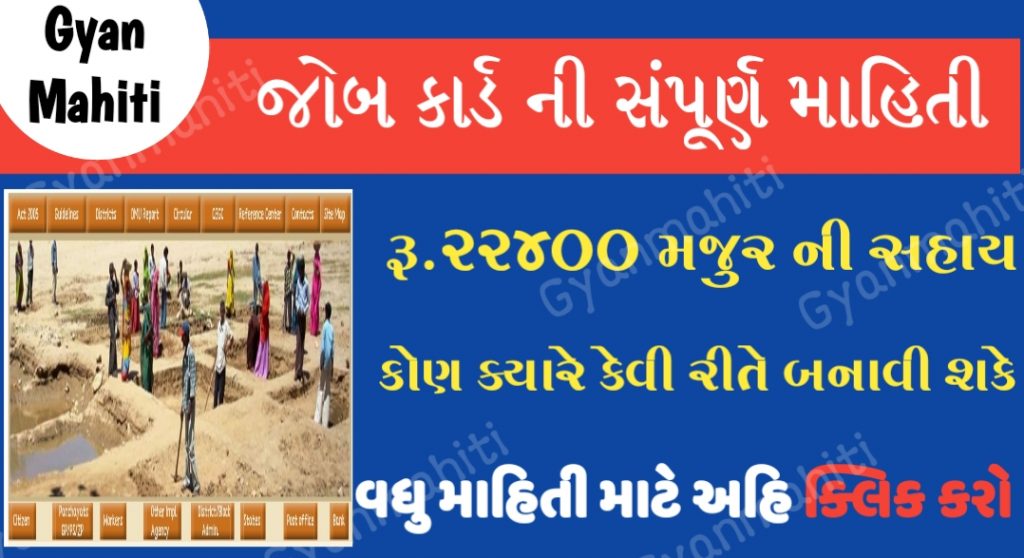 The job card is the basic legal document by which a registered family can seek guaranteed employment.  The job card has to be issued within 15 days of application and is valid for five years.  The family job card will have the name and photo of each registered member.  The number of working days done by the person and the details of salary received etc. will be recorded in this card.  Jobcard and photo are free for the applicant.
Jobcard must be held only by the jobcard holder
No.  To get employment, a person has to apply for a job
To get a job card, one has to apply to the gram panchayat
To get a job card, an adult has to apply for registration with the local gram panchayat on a plain paper showing his name, age, caste (SC / ST) along with a certified copy of any of the following proofs.
⇒Photo ID / Election Card issued by Government of India
⇒ Copy of bank account passbook.
⇒Evidence of ownership of agricultural land.
⇒Evidence of non-agricultural ownership assessed by the Gram Panchayat.
⇒ Example of a Gram Panchayat where the applicant usually resides within the limits of the Panchayat
⇒ Sarpanch
⇒Talati cum Minister
⇒Gram Sevak (IRD and Agriculture)
⇒Subheading ૫ ch
⇒Chairman, Social Justice Committee, Gram Panchayat
⇒Women members of Gram Panchayat
⇒Anganwadi Center
⇒Principal, Pandit Dindayal Upadhyay, Reasonable Price Shop V.C.  E.  E-Gram Center
⇒Minister / Chairman, Milk Cooperative Society
⇒ Principal, Midday Meal Scheme Center
⇒Self Help Group / Sakhi Mandal.
 Job card is available within 15 Days after registering the application for the job card.
Important Link