If you book gold today, you will get such a discount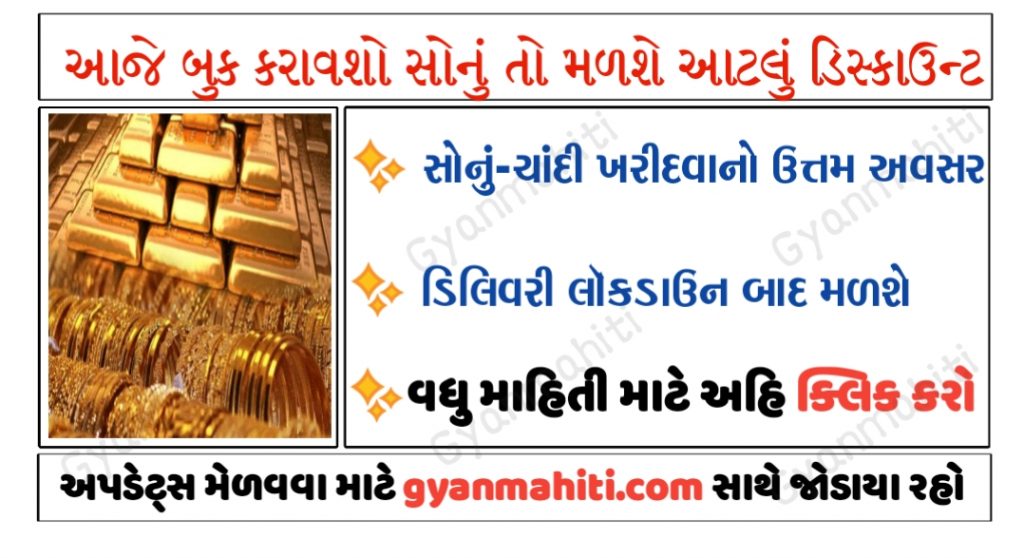 Today is the festival of Akhatrij and is a great time to buy gold and get married. But everything has been closed for the last one month due to the lockdown. If you want to buy gold sitting at home on this day, you can buy gold online.
The holy festival of Akhatrij
Great opportunity to buy gold-silver
Get discounts by buying gold online this way

Akshay Tritiya used to have a rush of customers at the jewelery shop every year. But this time around, jewelry stores are being locked up because of the Corona virus.
In a video conference meeting with PM Modi, CM Rupani gave information about Gujarat, said in 21 districts …
Is Corona changing shape over time? These 6 new features were added to the Corona
This is PM Modi's 'Team 11' in Koro's crisis, find out who is doing what
Book your gold online, you will get delivery at this time
Gold is being sold online at Akshay Tritiya on behalf of the country's largest retailer jewelery brand. The companies had started preparations for this a week in advance. So you can buy gold sitting at home today, and jewelry delivery will be available as soon as the lockdown opens.

Shop online from this showroom
You can buy jewelery online on Akshay III from Tata Group jewelery brand Tanishq. The company is also making offers for this. This special offer of Akshay Tritiya has started from 18th April and will continue till 27th April. 25 per cent making charge is being waived in the offer. To avail this offer, you can visit the company's website www.tanishq.co.in. Tanishq hopes to resume services from May 4 and then start delivery to customers. The company says that once the situation returns to normal, customers will have the option to take orders from the store or get home delivery.

The company has also made an online facility
Kalyan Jewelers has also started selling jewelery online at Akshay Tritiya. Now on making the third day of Akshay auspicious on purchasing jewelery an online gold certificate will be sent to the customers on that day. And then as soon as the lockdown is over the customer will be sent to their address from the jewelery showroom or jewelery. The company has started selling jewelery from April 21 on the occasion of Akshay Tritiya.
 Important
:  Please always Check and Confirm the above details with the official website and Advertisement / Notification.