Government's U-turn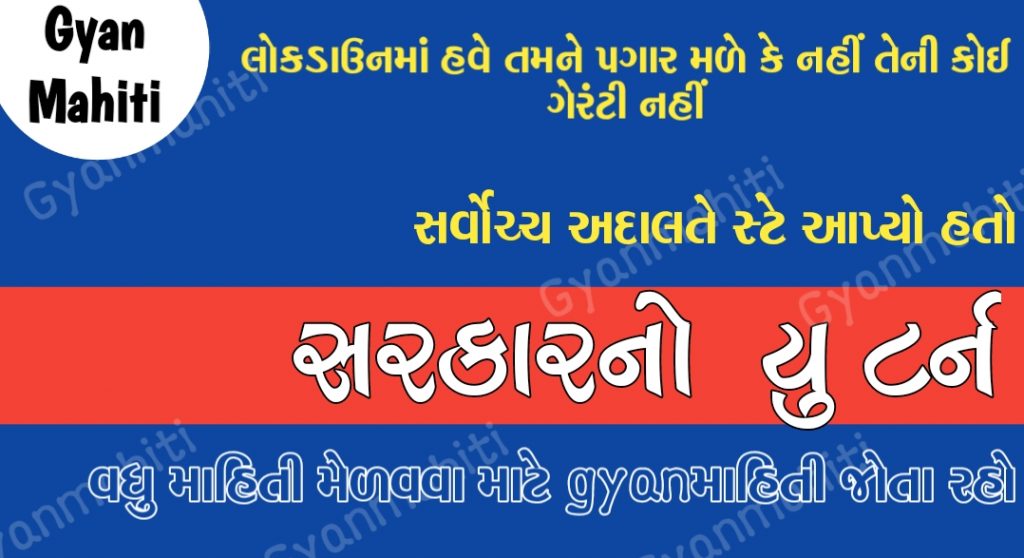 There is no guarantee that you will be paid now in the lockdown, the government's U-turn.
While the general public is upset over the nationwide lockdown, the central government has once again 'fallen on deaf ears'. Companies have withdrawn their directive to pay mandatory wages to employees despite a shutdown during the lockdown. On the one hand, due to the Corona virus, the lockdown in the country has been prolonged, the industries and businesses have been shut down and the income of the people has come to a standstill.
The stay was granted by the Supreme Court
Two-three days ago, the apex court stayed the Centre's order to pay full salaries to employees of companies and small businesses in a lockdown, saying no legal action should be taken against any private company till next week.
The central government has asked for a week to respond. The petitioners have alleged from the central government that the central government has not done anything to help the employees.
No action will be taken until next week
The apex court has directed the Center and the state governments not to take any action till next week if the companies do not pay their salaries. The Center has asked for a week to file a reply in the Supreme Court. The apex court passed the order during the hearing of several petitions, including one filed by the Ludhiana Hand Tools Association. The private entities said in their petition that the Home Ministry's order was unilateral and ignored the financial position of the companies. The government places full emphasis on employers, but no efforts have been made by the Center in the interest of the workers.
There is such a large amount in the Provident Fund
The employer has the right not to pay without work. During the last hearing in the Supreme Court, private entities argued that such a large amount had fallen into the provident fund, in which there were no claimants. Apart from this, a large amount of ESIC is also deposited in banks. If the government wishes, it can use this amount to help the workers during this period.
Salary will not be reduced
The home ministry had ordered that private companies pay their employees full salaries during the lockdown. If they do not, they could face legal action. Prime Minister Narendra Modi himself, while announcing the lockdown for the first time, appealed to the companies not to lay off employees or reduce their salaries during this period. Following this, on March 29, the Home Ministry issued a circular in this regard. Not only that, the order said that if a company does not pay full salary, it will have to face legal action.