Get ration card-Aadhaar link and get 1000 rupees help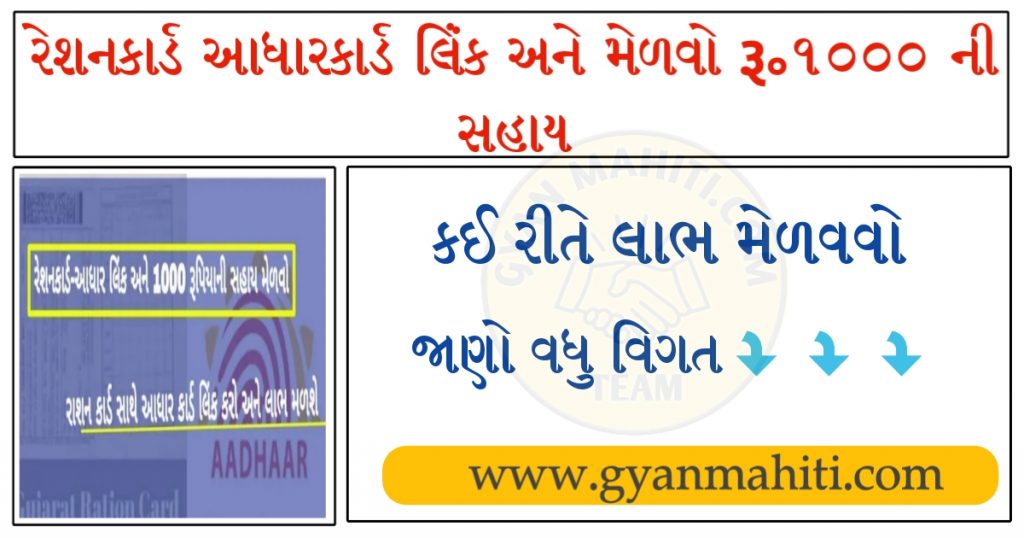 Get ration card-Aadhaar link and get 1000 rupees help – follow these tips for this
During the Corona Virus War many people face problems due to lockdown. In such a situation, you can take help of one thousand rupees by linking your ration card and Aadhaar card.
Along with the central government, state governments are also working to provide relief to people at their level to combat coronovirus infection. Because of this, the Chief Minister of Bihar, Nitish Kumar also made a grand announcement to give relief to the people of his state. Nitish decided that during the lockdown under the Food Security Act, all ration card holders would receive Rs 1000 per family as assistance through DBT, ie Direct Benefit Transfer. However, seeding of Aadhaar is mandatory to get this benefit.
The Chief Minister said that the transfer speed of DBT is accelerating, so the transfer of funds can be done to the beneficiaries in the shortest possible time. The Chief Minister has also tweeted about this. In which he has written that, for those ration card holders who have failed in seeding their Aadhaar, they have been ordered to pay Rs 1000 by seeding soon.
Know what is the basis of seeding
Linking an Aadhaar card to a bank account is called Aadhaar seeding.
Through this, the government gets the facility to implement its schemes.
With this, the subsidy from the schemes can be easily transferred to the customer's account.
How to do Aadhaar seeding?
Online:
You can work to link online bank account from Aadhaar at home. For this, first log in to Internet Banking. After this you have to click on Aadhaar card details update or Aadhaar card seeding option. A new page will open in front of you, now you have to update the Aadhaar card number and click submit. The bank will ask you to confirm the mobile phone number. Aadhaar update information will come to your registered mobile phone number.
SMS: SMS
Apart from this, you can also link bank account and Aadhaar number through SMS. For this, it is mandatory to register a bank account with mobile numbers. At the same time, SBI customers can send messages to Aadhaar number and account number on 567676. If your mobile phone number is not registered with the bank or if Aadhaar is already connected with you, the bank will send you the message in reply. If the mobile phone number is registered with the bank, you will receive a confirmation message about the update. Let us tell you that many banks have not started the installation of Aadhaar update through SMS, so you should go to the customer support helpline and get information.
ATM: ATM
Many banks, including SB I, are providing Aadhaar Link service through ATMs. To do this, slide the card into the ATM and enter your PIN. Next, choose the 'Service Registration' option. In this menu, you will see the Aadhaar card registration option, now select it. Additionally, you can select any related option. Next, you have to choose what type of savings or current account you have. In this way update your Aadhaar card number.