Enjoy TV without recharging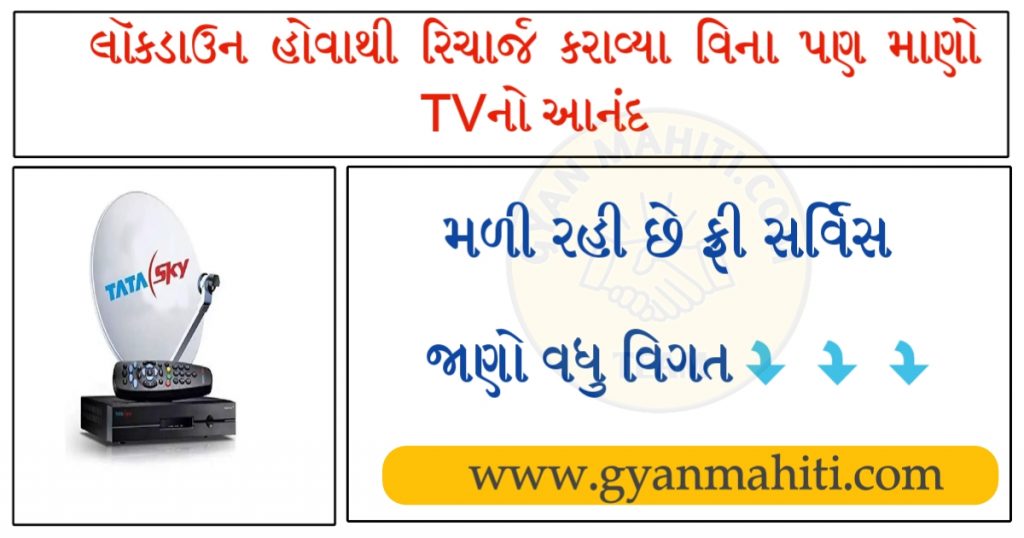 To get a credit balance you have to make a missed call from your registered mobile number on 080-61999922. Immediately after that, your Tata Sky account will have an emergency balance and you will be able to watch TV. The company will deduct the credit balance when the user reactivates his account. The company does not charge any interest.
No details have been provided about how much will be credited to the Emergency Credit in the company's Tata Sky account. However, it was recently reported that the company is giving users a 7-day credit limit.
Getting free service
Along with the credit balance, the company is also offering many free services to its subscribers. The company says subscribers will not get bored during lockdown and can keep themselves busy rather than enjoying free service. The company is offering 10 free channels for this. It can be seen in Tata Sky channels like Dance Studio, Vedic Maths, Cooking, Beauty, Fitness. More information about this free interactive service can be found on the set-top box and the help of the Tata Sky mobile app.